ACTING and NAVIGATING THE BUSINESS for KidZ (and parents too!)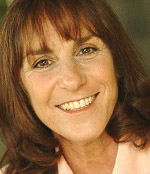 Barb North, the Kidz Koach, works privately with kids and their parents in a fun and nurturing environment.

She has taught school, worked with kids in scouting, raised her own daughter, and taught theater in schools. She is a working writer, producer, and performer. And with her background as a comedy writer and comedian, nobody is better at coaching for comedy roles. Barb knows how to find the funny in every script, break down the jokes and help performers deliver dialogue naturally and comedically. And if developing sketch characters is in the breakdown for your audition, Barb can not only help students find funny characters, but write funny material to showcase those characters.

With 25 years experience, Barb coaches kids in Acting and Audition Strategies and works with parents to help Navigate the Business.
. . . . . . . . . . . . . . . . . . . . . . . . . . . . . . . . . . . . . . . . . .
LOOK WHAT PEOPLE HAVE TO SAY ABOUT BARB'S COACHING:
"Barb understands the challenges for parents of actors. She is PERFECT at talking you off the ledge!"
"Barb specializes in comedy, but she's great with drama too."
"When Barb coaches me, I know the casting director will laugh... and at all the right places."
"Thanks you for working with my son. He was so confident and excited after working with you, that he nailed it and he got a callback. That's NEVER happened before!"
"Justin liked working with you so much. He wants to work with you weekly now, not just for auditions!"
Call, write, or email Barb for more info:

Barb North
THE KIDZ KOACH
818 347-5098
Fax: 818 347-5099