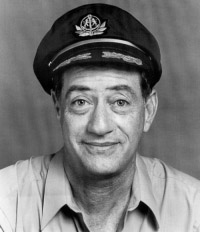 That's Steve North. He's trained everyone from stars to beginners to find their COMEDIC CHARACTER for Standup, Acting, Writing, Speaking -- Steve North's training can help anyone who needs to be funnier.

Steve can save you 2 to 3 years by finding your comedic character, then growing material from that theme or focus. Steve calls it "finding your house (character), BEFORE you buy the furniture (material). And, it works - ask his many happy clients.

Over the last 15 years in Hollywood, Steve has coached hundreds of comedians -- beginners, touring comedians, sitcom actors, people who want to be funnier.

In addition to private session, Steve and his partner, Barb, offer workshops which provide a creatively healthy, non-competitive environment - a home base for comedians to workshop and grow professionally.

Steve North attended school at the University of Denver and at USC. He trained in comedy with Second City, The Committee, Avery Schreiber, Spolin Players, Jack Kosslyn, Danny Simon, Joyce Selznick, and Estelle Tepper.

The team of Barb and Steve North have performed live stand up comedy at the Comedy Store in LA, as well as Improvisation, Laff Stops, Troubador, LA Cabaret, Ice House, Theatre Madison, Baily Repertory Company, Evergreen Players, and Central City Repertoire. They have also appeared at colleges, conventions, and talk/variety shows ("George Carlin" special," "Thicke Of The Night," "Make Me Laugh," and "The Mike Douglas Show").

Steve's career in film and television ranges from a recurring role on "Fantasy" on NBC, to the "Mary Tyler Moore Show," "Road to Stardom" on HBO, and numerous guest and featured appearances.

With his wife, Barb, Steve has conceived, written, and produced several TV pilots, including "Switcheroo" which is currently on the air in France.

In addition to classes in their own studio, the Norths direct beginner workshops at the Learning Tree Universities in Chatsworth and Thousand Oaks, and an intermediate group in Northridge.


WHY NOT LEARN FROM THE ONLY COMEDY COACH WHO HAS ALSO PERFORMED, PRODUCED OR WRITTEN ON OVER 30 NATIONAL TV SHOWS???

Steve runs classes in his studio in Los Angeles. You can enroll in his workshop performing groups; he can coach you ON THE PHONE, by MAIL, E-MAIL, whatever! The "Standup Repertory Company" was founded by Steve & Barb North in 1992 and is the first group of standup comedians to be part of a workshop and a cast. The comedians perform regularly at Flappers Comedy Club in Burbank - where else can comics get comprehensive training AND performing in front of an audience regularly?