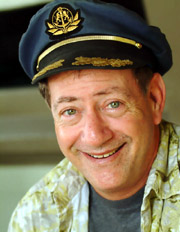 That's Steve North. He's trained everyone from stars to beginners to find their COMEDIC CHARACTER for Standup, Acting, Writing, Speaking -- Steve North's training can help anyone who needs to be funnier.

Over the last 20 years in Hollywood, Steve has coached hundreds of comedians -- beginners, touring comedians, sitcom actors, people who want to be funnier.
Steve can save you 2 to 3 years by finding your comedic character, then growing material from that theme or focus. Steve calls it "finding your house (character), BEFORE you buy the furniture (material). And, it works - ask his many happy clients.
In addition to private sessions, Steve and his partner, Barb, offer workshops which provide a creatively healthy, non-competitive environment - a home base for comedians to workshop and grow professionally.
SKYPE / PHONE COACHING
Launch your comedy from home!
PRIVATE COACHING
Go from zero to funny in 60 (minutes)!
COMEDY WORKSHOPS
2 Levels On-going workshops in Los Angeles (16th Year!)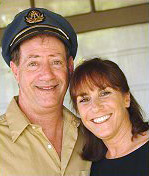 Comedy Team
Steve & Barb North